Image by Tida Bradshaw for Affinity Brewery ale called For The Many. Please go to TidaBradshaw.com for more information.
Brewery Jewellery, The Idea.
One sunny Saturday afternoon, whilst sat watching people drinking various craft ales, I thought to myself (and possibly out loud!) that it was a crying shame that all the effort and skill of the artists whose work was on the label, was heading straight to the bin.
So I took a label home and set to work to see what I could come up with!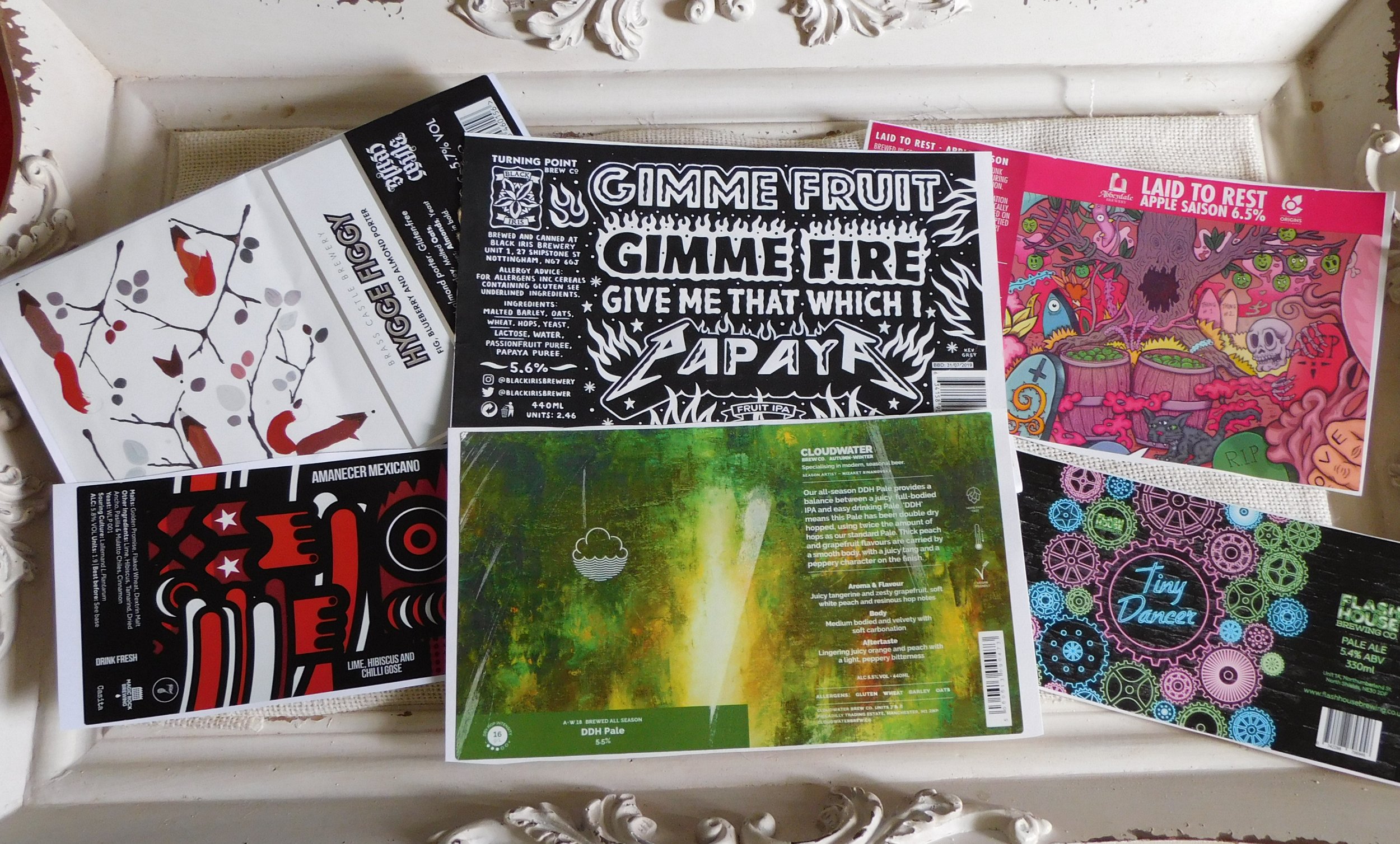 Upcycled,
Recycled,
Repurposed.
All the labels are taken from the cans that people have drank and left in a book for me at my local beer shops.
I also have some lovely beer drinkers throughout the UK who also collect their labels for me and send them through the post.
I measure, mark and cut everything out by hand. If you have a specific label that you would like something from , if I have it in my collection then I will be able to make you something from it. If I do not have and if you can send it to me we can then work together to make your item. I endeavour to make your requests a reality. All items are assembled by myself.
"The irony of Brewery Jewellery is……I don't drink!"
— Clare, black coffee drinking weirdo, owner and creator.